Reference creation in a few seconds
9 May 2022 INTRAVIS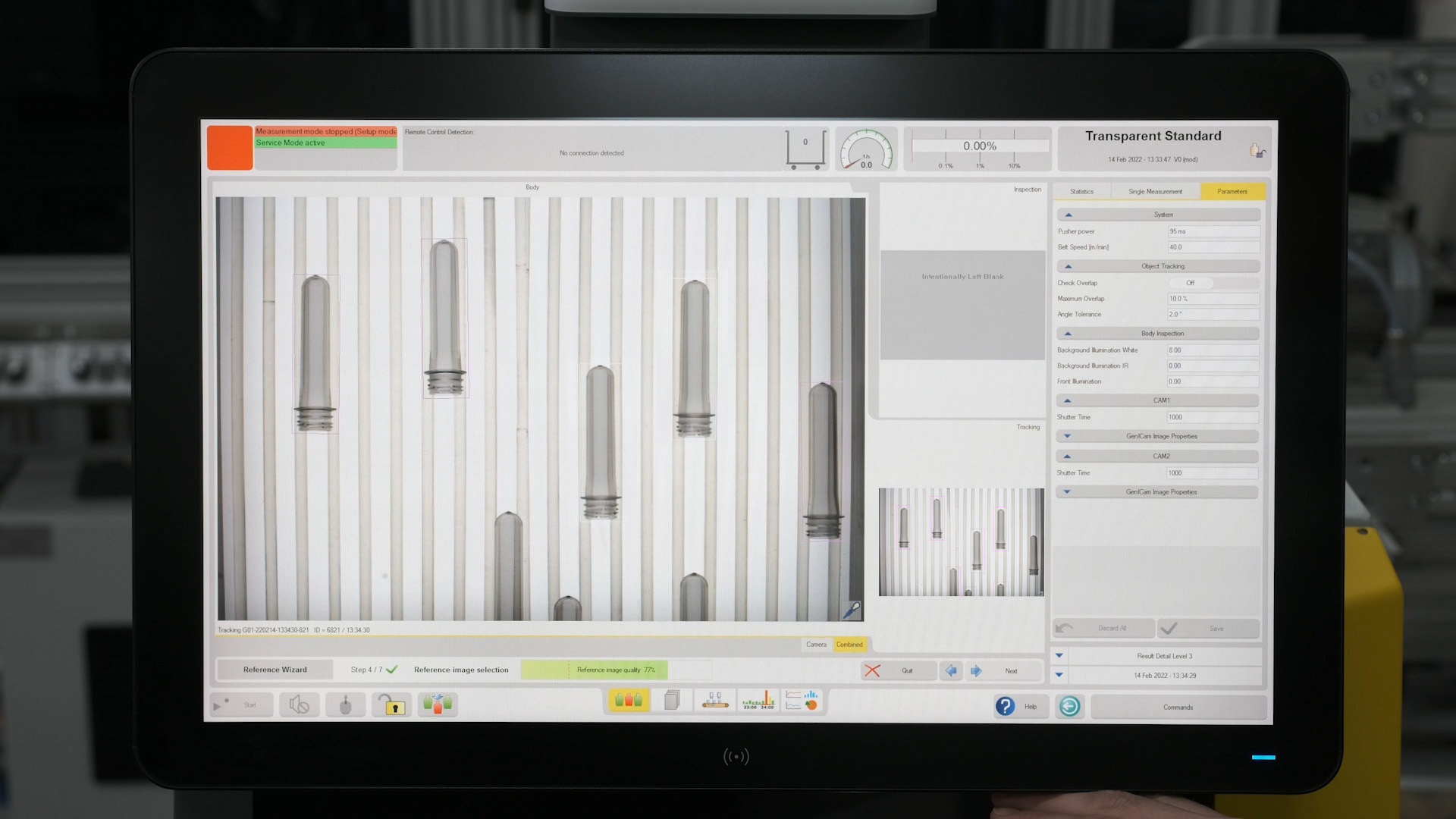 Our customers already describe our software as easy to use and very intuitive. Our goal, however, is to make it even easier for the operators of our inspection systems, thus enhancing the user experience. With the next evolutionary step, the PreMon Wizard, we have succeeded in achieving this target. The PreMon Wizard is a software add-on for our preform monitoring system PreMon, which allows the creation of a new reference during running operation within one minute.
The setup of a new product is one of the essential tasks of an operator using a vision inspection system. Thanks to the so-called product reference, the system can detect which products meet the specified quality standards and which do not. If this product reference is set incorrectly or not optimally, this has a lasting effect on the inspection quality and the corresponding customer satisfaction.
With the PreMon Wizard, the reference creation becomes much easier for the operator, as the PreMon Wizard supports the operator in finding the optimal settings. The operator is guided through the setup process by simple steps, which are even performed automatically by the system in many cases. A new reference can be created in no time at all - while the production process continues and your products are being inspected.
The Wizard can be remotely installed on PreMon systems. However, to get the most out of your system and the Wizard, we recommend a short training session with one of our service technicians. This will provide your operators with the complete know-how around an optimally created reference.
What are you waiting for? Contact us to add even more magic to your PreMon!